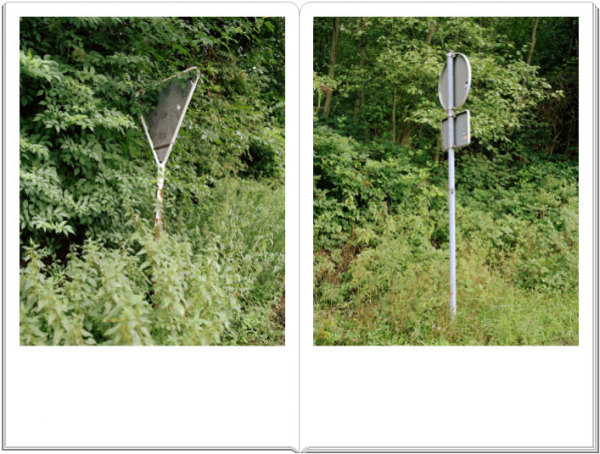 'What is the future of the photo book?' It's a question everyone is asking in these dark days for print. Should they exist as luxury objects, beautiful behemoths to look at but not touch? Or cheap broadsheets, more The New York Times than The Americans? Or should they even be physical objects anymore – why not go digital, if everything else is? This seems like an increasingly likely scenario, with It supposedly arriving later this month. If magazines are racing to tailor their design and content, perhaps art-book publishers should do the same.
Indeed, some websites are showcasing digital-only photobooks. Books On Line features such tomes, most of which obey the formal and conceptual laws of typological photogrpahy (with some graphic design asides), like Louis Porter's series on wire-covered telephone poles at night, and Pierre Hourquet's photos of 'Congratulation Trees.' There is little in the way of context, of even much else – no colophon on contact information. Just the books and their brightly colored covers, viewable online only (no downloadable pdfs).
Ultimately, what is missing is the physicality of the experience, the thrill of a gorgeous print on heavy paper, or the cheap, throwaway feel of a $5 dollar zine. Hyperlinks, GIFs, and integrated audio/visual content definitely have their own appeal, but I'll take Stephen Shore's A Road Trip Journal or Zheng Yaohua's Sleepwalk any day of the week.
Photography by Kai Jünemann, from his Books On Line publication 'Flowers'