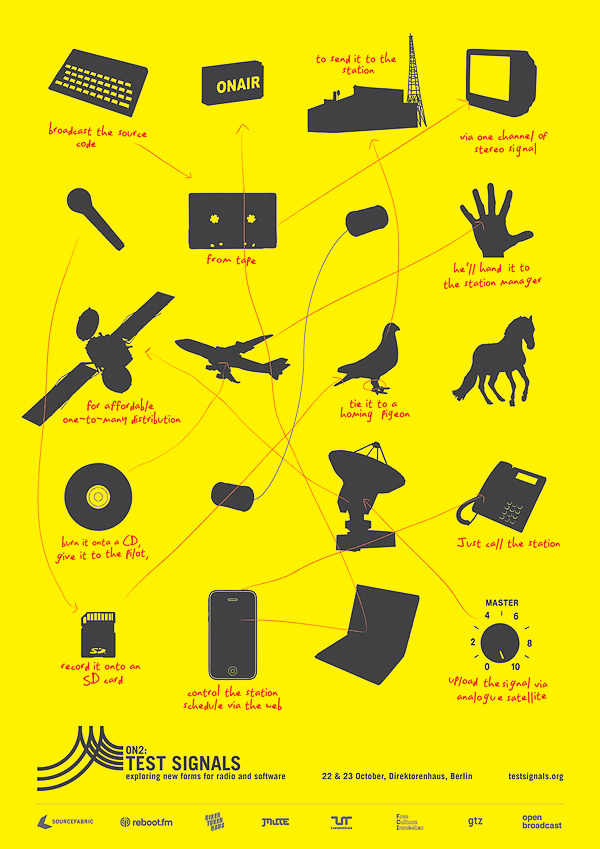 Radio is a timeless medium. Rather than disappearing beneath the relentless waves of technological revolution, radio has morphed and survived, becoming more diverse and accessible as it adapts to new broadcast environments.
Over the past two days, the Test Signals conference in Berlin has heard about radio's latest mutations. One such development is Radio Aporee, a sound-mapping project that enables anyone to contribute to the audible environment of a neighborhood. Sound can be recorded, uploaded to a mapping tool, then played back via smart phones. A user listening to Radio Aporee as they move through a neighborhood can hear recordings of ambient noise, histories dictated by local residents, poetry inspired by the area, music recorded in the street, or any conceivable audio contribution. The project is currently seeking participants.
Test Signals ends tonight with a party at HBC, hosted by the local reboot.fm station, which broadcasts on 88.4FM across Berlin.