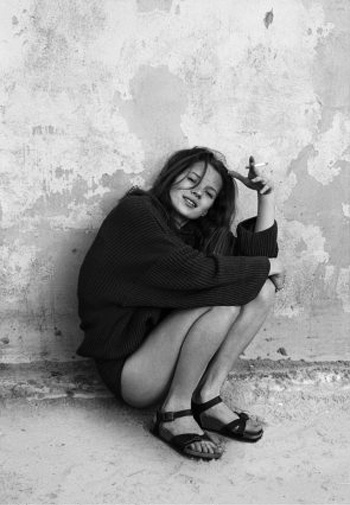 One of my favourite fashion photographers, Corinne Day, died this weekend at the age of only 45, after struggling with cancer for several years.
Day was one of the very first to bring daily life into fashion photography, working in a natural and entirely unpretentious manner – sadly still unusual for fashion, but especially so during the glamour-ridden 90s. Corinne Day also happened to discover one certain Kate Moss, fetching today's superstar model her first cover story, for Face magazine. The two did countless iconic editorials and campaigns together, and to this day it is the work that both are most closely associated with, establishing a new interpretation of beauty with Moss as the figurehead of the next generation of supermodels.
Whereas Kate Moss rose to the very top, as did many photographers for whom Corinne Day paved the way, things got quiet around the excellent photographer herself, who only recently started enjoying a shy revival of her work.
Photography: Kate Moss by Corinne Day, 1990