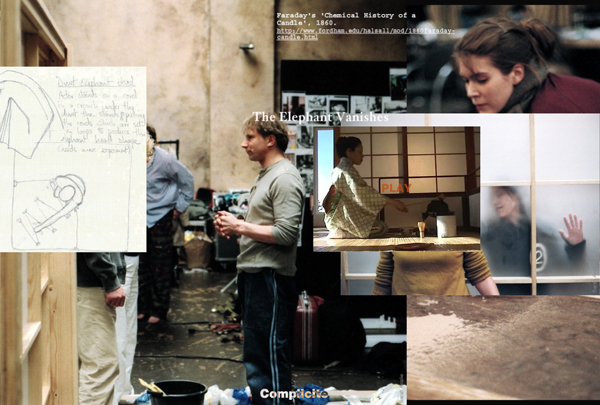 The British experimental theatre company COMPLICITE was founded in 1983 by Simon McBurney, Annabel Arden, and Marcello Magni. The company's work – usually created jointly by the performers and directors – combines realistic and stylized acting with narrative text, movement, music, and visual art. Their early shows were regarded as quite anarchic and 27 years later they they experiment in all directions – this autumn the company puts on their first opera.
In an interview in today's online edition of The Guardian McBurney talks about his group's productions, his experiences with Al Pacino and how he directed the 2008 production of All My Sons by Arthur Miller at Schoenfeld Theatre, which marked the Broadway debut of Katie Holmes (aka Mrs Tom Cruise).
If you're in London this autumn try to get tickets to one of the three shows that they're putting on: A Disappearing Number (until September 25 2010, Novello Theatre), Shun-kin (Barbican, 4 – 13 November 2010) and A Dog's Heart (ENO at London Coliseum, November 20 – December 4, 2010).