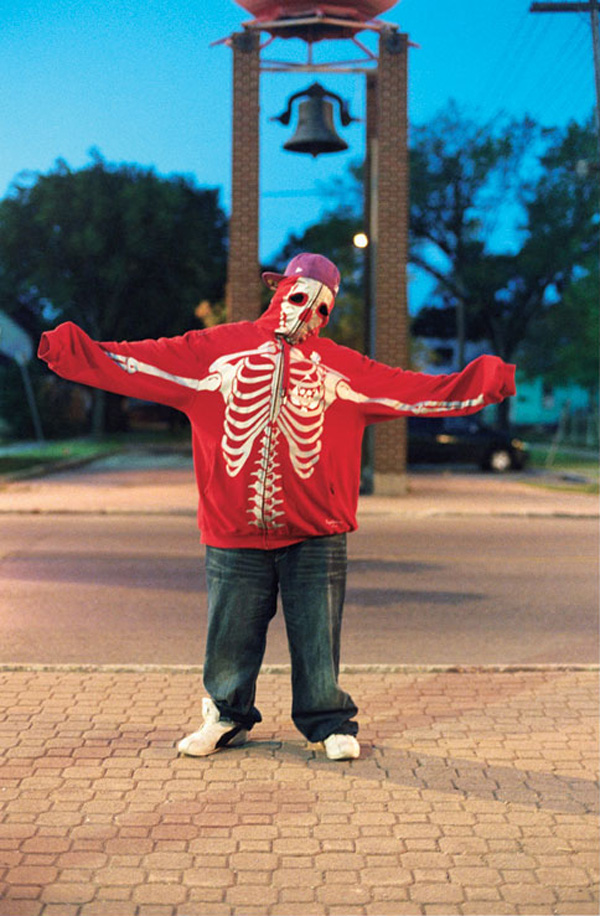 Our ongoing obsession with youth has been the focus of many photographers these days, from our recent cover star Ryan McGinley to Dutch artist Rineke Dijkstra (who has a grand retrospective at the Guggenheim New York upcoming this summer).
But none does achieve the curiously moving balance between distance and empathy like Berlin-based photographer Tobias Zielony, who has spent the last few years hanging around the abandoned outskirts of Western industrialization, spending time with what during the Paris riots French president Sarkozy famously dubbed racaille – trash. The results show a different kind of youth, or rather the regular kind of youth, the one we tend to look away from and quicken our steps – disillusioned, bored, normal. But real people, who happened to be born into different circumstances than the academic middle class that we might be used to. It's grand and honest work.
His latest series, Manitoba, documents the native indigenous youth in the Canadian province, lost between the two cultures of their ancestors and modern life. The photographs are on view at Berlin's KOW gallery until April 15, with a presentation of the accompanying book published by the indefatigable Spector Books, at Motto on April 12.
KOW Berlin
Brunnenstrasse 9
10119 Berlin
Photography by Tobias Zielony