Just in case that you are still in dire need of last minute Christmas presents, here are some suggestions where we might be able to help with our nifty little gift list for all wallet sizes – order this week though to insure timely delivery. And yes, we do allow for gift orders to be shipped directly to your lucky recipient.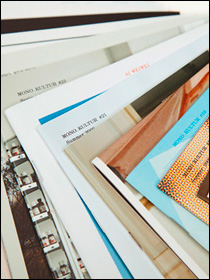 XS / Single Back Issues of mono.kultur
The perfect little give away for someone you like but where larger gifts are inappropriate – single issues of mono.kultur are still available from us, covering all tastes and inclinations, from the serious (Manfred Eicher) to the silly (Bless), the hands-on (Ryan McGinley) to the thoughtful (Chris Ware).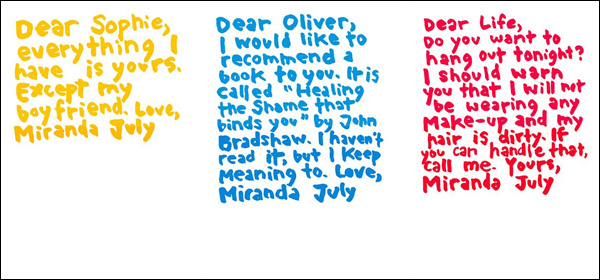 S / mono.editionen #02: Miranda July
Miranda July seems to not be able to do any wrong, and certainly not where our hugely popular edition of three screen-printed posters is concerned – for Oliver, Sophie and everyone else.
M / mono.kultur Subscription
Subscriptions are the perfect gift we find, since what is more fun than having a gift arrive at your door not only once, but four times a year? Remind them again and again who thought of it first back in 2012.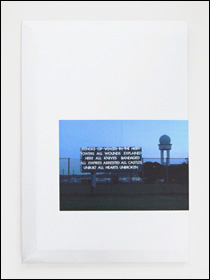 L / mono.log #01: Robert Montgomery
Literally large in size (A2!), our first artist book ever still smells of ink it's so fresh off the press, and contains plenty of food for thought to come back to again and again in 2013.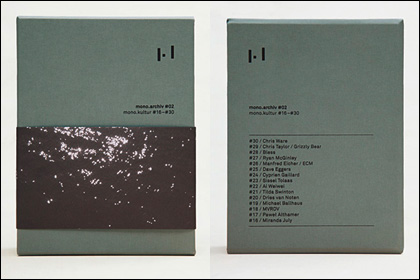 XL / mono.archiv #02
Okay, now we're really talking, since 15 issues of mono.kultur with more than 500 pages of conversational quality all contained in one lovely box is well and truly a generous gift that will keep your lucky recipient busy over the holidays and beyond.