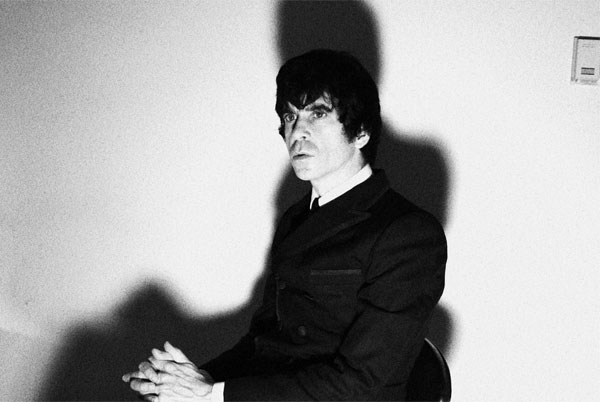 The Rock'n'roll group has long mystified and shocked through pageantry, or distaste there of; if ever it even gave a damn. For decades now, this 'genre' of Rock'n'roll keeps going, recycling itself or scrapping [nearly] everything and starting again. Like Jazz, rock is everywhere now. Peculiar partnerships are found throughout its history. Social, political and cultural elements throughout history have infused its creative spectrum. The family tree just keeps branching.
I've been meaning to post here about a recently released book by musician and writer Ian Svenonious. Supernatural Strategies for making a Rock'n'roll Group is written with a sardonically critical slant towards Rock'n'roll as an attempt to answer the biggest questions and conundrums of the "industry." Why? Because, "The people in charge don't want you to know this, though they learned it themselves long ago (p. 14)." To reveal these secrets, our writer purports to stage a séance to summon the ghosts of Rock's past, and to decipher the wisdom utile to achieving success, and mere survival, as a Rock group in the modern era. To take an example, the first apparition to appear is one Brian Jones, channeling his sentiments on a dilemma of 'longevity' versus 'selling out': "People now expect a nice career from their music. This is misguided and, today, perhaps impossible." Continuing, "…you must die in a way which won't turn fans off. Drowning and drug overdoses are seen as sympathetically tragic and will elevate the deceased's stature, but electrocution seems doltish…and suicide is widely resented by the fan base (p. 26)." With each successive page turn, the reader may forget they're privy to enlightening revelations of Rock'n'roll know-how as one can't help but snicker along to the tips, warnings and conspiracies exposed in jest.
The supposed séance comprises the first half of the book, with the likes of Buddy Holly and Jim Morrison making 'appearances.' With notes transcribed, the second part of Supernatural Strategies takes semblance as a how-to-guide, wryly explaining all that pertains to a successful or pitiful group life: group names, band photos, album cover art, record labels, recordings studios, drugs (excerpt available), vans, codes of discipline, groupies, and so on. Here, Rock is presented as one of the central past times of the country, a distinct American art form intertwined in a pseudo-web of social-economic and psycho geographic arguments one can only entangle and then disentangle themselves by reading the book. Take the idea that, Rock'n'roll is inseparably "imbued with some of its parent nation's values…(p. 32)," a few of those 'values' decipherable in a message from the spirit of Richard Berry: "ideas of individualism, rebellion, evangelism, white supremacy, black slavery, expulsion of native peoples, expansionism, and commerce, these values all play a part in the formation of the USA's primary and arguably greatest cultural export." Another available quote from the spirit of Jimi Hendrix: "Rock'n'roll is an American art, brought about by the Industrial Revolution, the harnessing of electricity, and the miscegenation of various poor, exploited, and indentured cultures in the USA."
Some may recall Svenonious' approach from 2007s The Psychic Soviet or his more conversational talk show, Soft Focus. With a becoming signature humor Svenonious' demystifying attempt and goal for bands to embody their "destinies, historic roles and responsibilities," takes important aim at the diminishing role, and meaning of the Rock group in 2013 and beyond. Just think about what is going on with all this "landfill indie", or Rock band summer camps and how-to schools, or a selection of all these reunion tours. Supernatural Strategies isn't exactly KLF's "The Manual" (1988) but it is worth a read since after all, "Bowie was a cultivated student of Rock'n'roll group methodology."
- Ian Svenonious is the front man of The Nation of Ulysses, The Make-Up and is currently the singer of Chain & the Gang. Event and purchase info for Supernatural Strategies for making a Rock'n'Roll Group is over at Akashic Books.