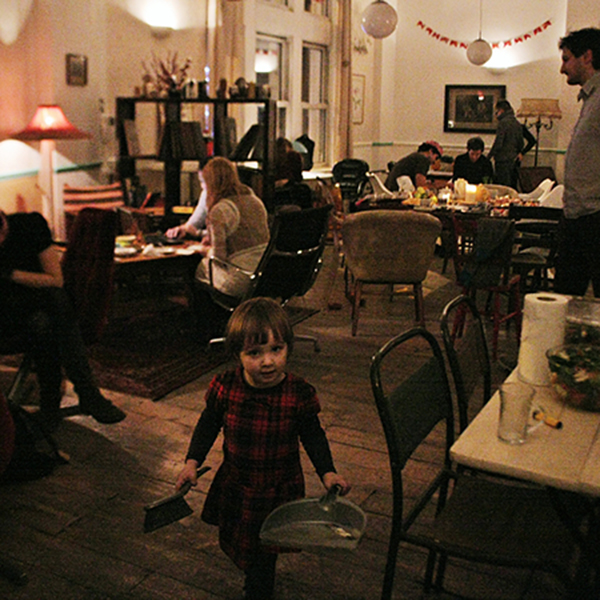 A lovely place in London has just opened by Ivan Mitin called Ziferblat, London's first pay-per-minute cafe, Ivan began this idea in Moscow, opening his first cafe, he now has a few scattered across Russia and now London. The ideas simple, rather than paying for your nice piece of cake and coffee you pay 3p per minute that you spend in the cafe, its crazy that you could stay in the Ziferblat for almost an hour-and-a-half before you've spent the average price of a splendid cappuccino. Its all self-service, so you can drink as many as you want, and the fridge and cupboard is open to customers as well.
"It's funny to see people queueing here to wash their dishes," says Mitin. "It's not obligatory, but it's appreciated. They even wash each other's dishes. It's very social. We think of our guests as micro tenants, all sharing the same space."
We've got the feeling this concept is going to become very popular. If your ever in London we recommend visiting.
388 Old Street
Shoreditch
London
EC1V 9LT
Opening hours: daily 10am – midnight