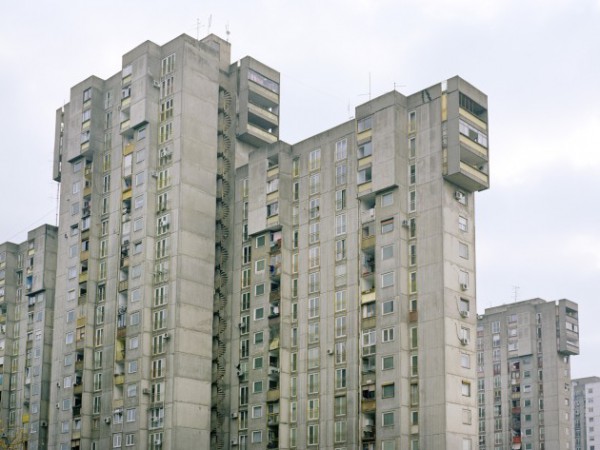 Photos by: Boris Kralj
Having recently spent a couple of weeks in Tallinn, Estonia, I ended up being fully introduced to Estonia's Soviet past, followed by its quick embracing of capitalism and current 'better' days. It's an interesting past, the one that still haunts eastern european formerly communist countries and, perhaps even more interesting, present, certainly touched not only by the memories of it as well as by the strong influences of the eastern soviet bloc.
Growing up in a southern Europe country in the late 80s, in the opposite end of the continent, means a very loose connection with that part of our history, only mitigated much later, during school years. For most southern europeans that I know, there is a true fascination, — more than a nostalgia — for that past, which feels more like a Orwellian dystopian novel than true facts that actually took place. And it's a bit of that feeling that I experiment in Boris Kralj's 'My Belgrade', a photobook that documents the traces of ex-Yugoslavia in nowadays Belgrade.
About the book itself, there isn't much I can add which hasn't been said already in Joerg Koch's piece on 032C online:
To me, Boris Kralj's photography manifests everything that makes Belgrade so appealing—so morbidly fascinating and so dense, built upon countless layers of histories and ideologies. Twenty years after the breakout of the Yugoslav Wars, this is the evidence of one man's impulse to document the remaining fragments of the Yugoslav idea in the Serbian capital. It is a nostalgic project that is done with an earnestness and a naivety of which only someone who has never lived there could be capable. Boris Kralj has Yugoslav parents, but was brought up in Germany. He attended Yugoslav school once a week, went with his parents on weekends to the Yugoslav club, followed by dinner at the local Yugoslav restaurant in his hometown. Summer holidays were spent with relatives back in Yugoslavia, but the poison of nationalism and the horrors of war in the 1990s changed everything. Suddenly, his father and friends became Croats, his relatives Slovenes, acquaintances Bosnians, and Belgrade an international pariah.