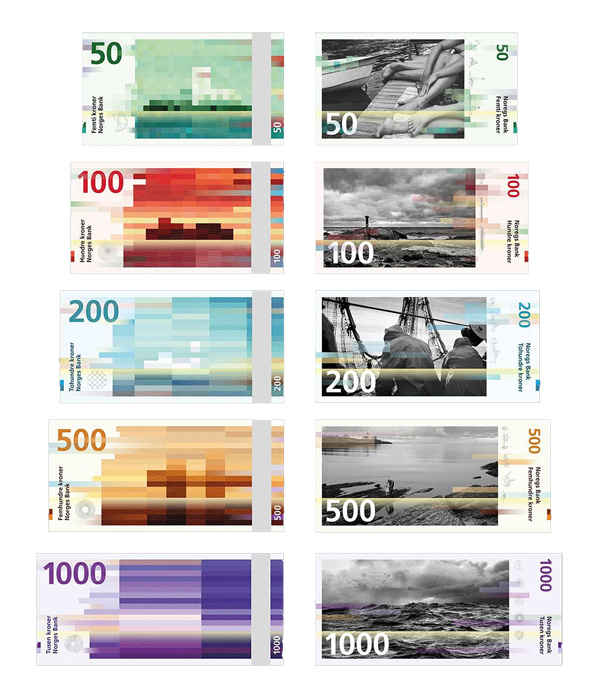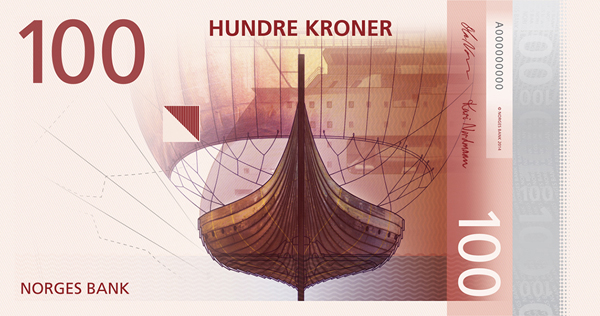 Earlier this year, Norges Bank, the Norwegian central bank, made a callout to artists to design the country's new currency, with the theme of "The Sea." After narrowing down the selection to eight artists, two series of illustrations will be used – one for each side of the bills.
Norges Bank choose the theme by design studio Snøhetta but decided to use only one side, rejecting Snøhetta's front idea. It decided to use the more prosaic proposal submitted by the design studio Metric System on the krone fronts instead, like the 100-krone note design with the more traditional ship.
We think the pixelated banknotes are a great example of how exciting modern banknote design can be with a little risk-taking and imagination. The new banknotes will be in full use by 2017.