Constantly rubbing my eyes when I discovered a collection of the legendary art magazine Parkett in a small Spanish town called Cuenca this week: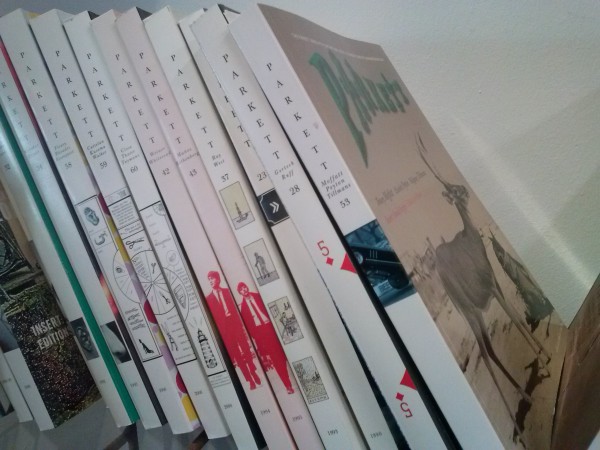 The Parkett magazine was found in Zürich in 1984 by a group of friends, with the idea of generating an open exchange between artists and writers on art in Europe and the United States. Parkett invites each artist to participate in the editorial work of the magazine by choosing writers and since 1987 it expanded to a special artist edition which contains art pieces of collaborating artists, specially produced for Parket, offered to purchase to the magazine subscribers.
The limited artist´s editions have been exhibited in museums and art centers all over the world such as the Centre Georges Pompidou in Paris, the Kunsthaus Zürich, the M.O.M.A in New York,… – and apparently also the University of Castilla de la Mancha in Spain. In 2009 the University received a donation from German born art collector Helga de Alvear including all the journals and its artist's editions published since the beginning of Parkett and today all these little treasures remain at the Fine Arts Faculty in Cuenca.