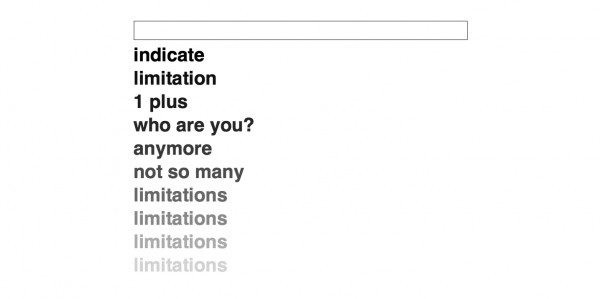 Under the headline 'The Future of Social Media is Here', Alex Fuller presents us with his latest project in his personal website. Together with Noah Bernsohn, he developed a new social network which denies the popularity contest-driven character he finds in most social media platforms.
About the project, Fuller says: 'At it's most basic form, I believe social media is a dialogue. Onamountaintop.com allows users to say whatever it is they want to say with no accounts, no friends and no poking. Once the user's entry fades to white, their words are gone forever. Just as one's voice echoes into the valley from a mountain top. Pure poetry.'
If it will indeed succeed in catching people's attention by promoting anonymous dialogue and faceless participation I don't know, but I have to agree the idea sounds really appealing to me, not to say the platform is beautifully conceived in its simple design.