Last June, we talked to artists Colin Snapp and Daniel Turner about how their solo practices have evolved out of their collaborative outfit Jules Marquis. It seems they've been on quite a roll since then. Last September, Turner had a solo show at the Journal Gallery, where he showed site-specific works that expanded on his interest in the temporality of primal elements.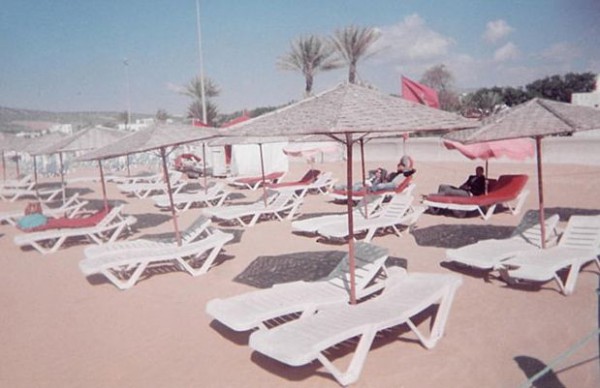 Tomorrow, the first half Snapp's new solo show opens at Journal. It will feature a massive still taken from his new video Continental Drift, as well as a series of photographs taken on disposable cameras. These works are a mediation on the tourist's position as perennial Other, confined to tour buses, opulent pools, and pristine beaches sanitized for Western consumption.
Screening next week at the gallery's new space, Continental Drift expands on these themes; the video was filmed entirely out of vehicles transporting Snapp from one tourist landmark to the next. The separation imposed by the tour buses' and taxis' windshields is palpable; through them, you glimpse a unknowable land and culture. But the work is not a comment on any culture war between the West and Islam; though filmed in a Muslim country, it highlights how travelers can never truly know the land they visit if they confine themselves to prepackaged tours  and familiar-feeling hotels.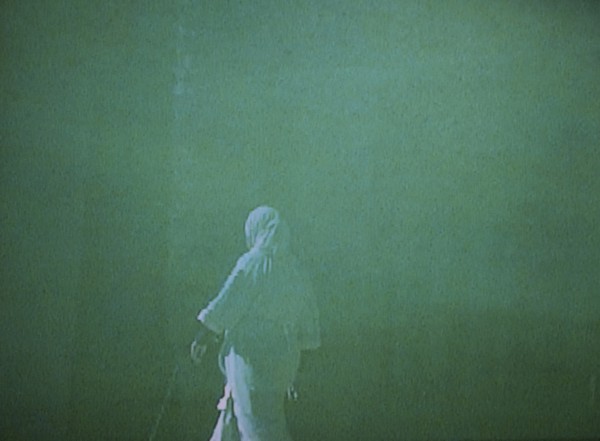 The video is accompanied by a dissonant soundtrack, composed from the artist's extensive archive of audio tracks, recordings made on site, and ambient noise from the video. As in Snapp's previous work, the effect is eerie, and uncannily perfect. The viewer is reminded both of the constructed reality of any guided trip abroad, and of the double falsehood of any visual record (so often video or photography) produced there.
Continental Drift
Opening March 6, 6-9 PM
through April 29, 2012
The Journal Gallery
168 North 1st Street
Brooklyn
Video stills and photography by Colin Snapp