Berlin, as every other city, has its ups and downs, moments where you would just love to hug the entire city and give it a big smack on the cheek, and others where you wish it straight to hell. Some of those worth remembering from 2012: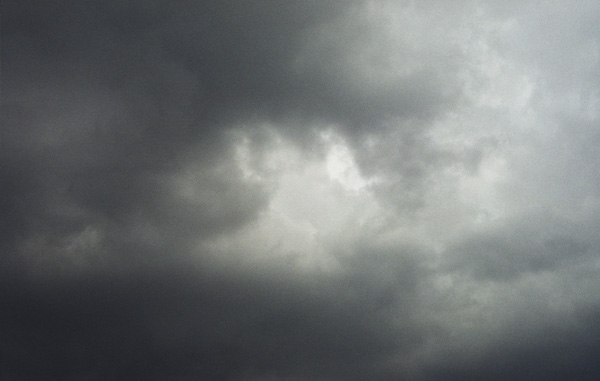 Summer storms are a rare treat in Berlin, and for some reason it's what I remember most from this year's summer season – one night after the other the skies erupting and torrential rains coming down. Berlin in tropical mode, what a beautiful sight.
Speaking of summer, and any summer really, a personal highlight is the first, second and any visit to the famous open air swimming pool Prinzenbad. The thing to do would be to head out to the many lakes, of course, but if we're talking a quick end of the day cooling down swim, nothing beats Prinzenbad – even though it's hard to convey why, since there is nothing special whatsoever about it. Actually, you might see it as a bland, dirty and loveless kind of pool, but it does have something very endearing, and if it's just for the mix of Turkish kids, Polish mamas and Kreuzberg hipsters, proving that in our bathing shorts, we are all just humans after all.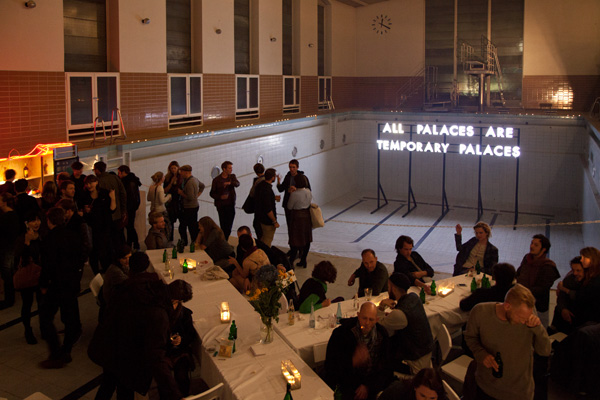 A pool of an entirely different kind is Stattbad Wedding, a former working class leisure centre that was closed down in the early 90s and since has been converted into a cultural space, where we held our memorable launch for our first artist book with Robert Montgomery. During the evening, one Israeli student came up to me with glazed eyes muttering that it would be inconceivable to find a space like this in Tel Aviv for a launch party, and it reminded me for a moment what makes Berlin so truly unique and thrilling sometimes – because here we can, still.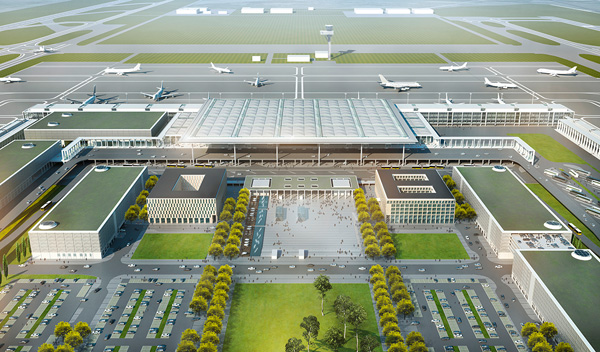 Which has a lot to do with Berlin being such a poor city, and that is something we all have a very ambivalent relation to – yes, life is cheap here, and yes, there is a very grim reason for that. Another embodiment of the unpleasant side of why is Berlin's never-ending debate about is new airport. When I landed this summer for what I thought would be the last time in Tegel airport, the entire city was plastered with posters announcing the opening of the new airport in July – only to be revoked a few days later for 'technical reasons'. Since then, the opening has been postponed several times, millions of euros have been wasted along the way, the unshakeable mayor's popularity ratings have dropped drastically, the capital's inefficacy has been ridiculed all over Germany and BER has become the most prominent of Berlin failures.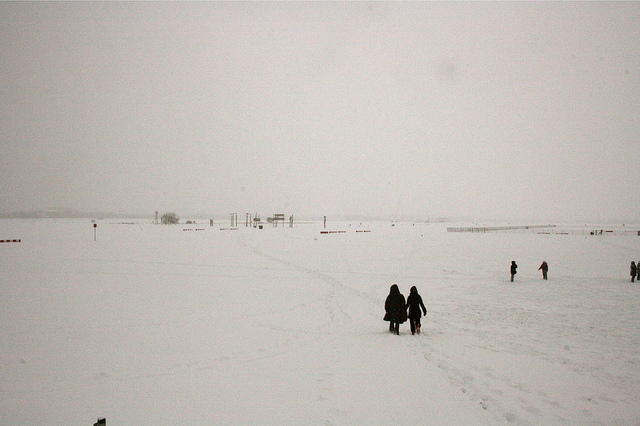 Another airport failure of an entirely different kind was the closing of the former military airport in Tempelhof – failure since it was closed down without the city knowing what to do with the building and the vast, flat land around it. Finally, as a provisional measure, the former landing strip was declared a park for the time being, and what a weird, wonderful 'park' it is – simply flat land for as far as one can see. Since then, Tempelhof has become the most popular outdoor space in the city, with Berliners as so often embracing the interim and deciding that unfinished, raw and uncared for does have a very peculiar charm of its own.